Empty space, drag to resize
The first 90 days in a new role is critical.

Over the years working as part of an agency, onboarding new starters as a Product Leader and more recently having to rapidly onboard with new clients I've developed an approach to your first 90 days that has repeatedly served me well over the years. Since making this approach widely available to all, 200+ product managers have used this approach to set themselves up for success in their first 90 days.

You can read more about the approach here or in the video walk through above.
First 90 Days Miro Board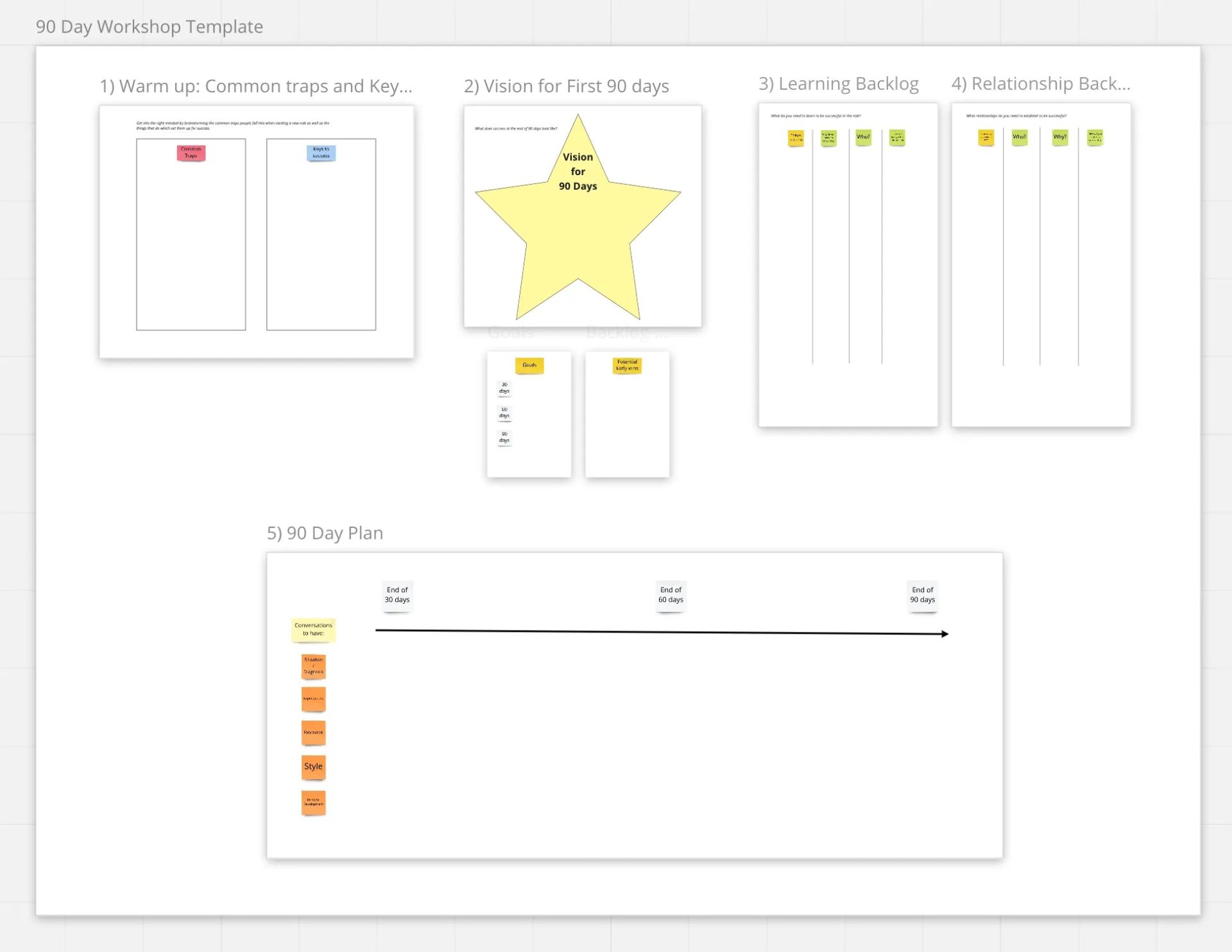 Long-term Success Starts with your First 90 Days
Learn how to approach your first 90 days for lasting impact.
Created with